Depending on your need, I can provide short-term counselling or open-ended psychotherapy. You may feel anxious, or depressed; you may be affected by psychosexual issues, including male impotence; by grief and bereavement, especially around neonatal deaths; living with illness, especially HIV/AIDS, or caring for a loved one with a mental health problem. You may be going through problems coming from your multicultural background, having identity issues and trouble at reintegration. I have a particular interest in people with an international background, whose experience has left them burnt out. Although I'm a doctor, I tend not to work much with medical diagnoses. What matters, is that you're finding it difficult to get on with your life and are in need of some help. Core process psychotherapy can assist here.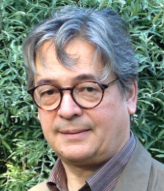 Coming from a German and Italian origin, I trained as a medical doctor (Dott. Med. - Bologna) and I hold a Master of Sciences Degree (LSHTM, London). I have worked internationally running public health programmes and have settled down with the NHS some years ago. I graduated in Core Process Psychotherapy at the Karuna Institute. I have been training for six years, including working for one year as a counsellor with a London-based mental health charity. All clinical work carried out by me is subject to regular supervision by an UKCP-accredited clinical supervisor and I am bound by my Institute's Code of Ethics.
I can see you either in Central London, near Covent Garden, or in Forest Row, East Sussex, where I reside.
Für Deutsche: Ich biete deutschsprachige Psychotherapie für Erwachsene an, in London oder in East Sussex.
Per italiani: Se desidera, possiamo tenere le sedute di psicoterapia per adulti in italiano, a Londra oppure nell'East Sussex.